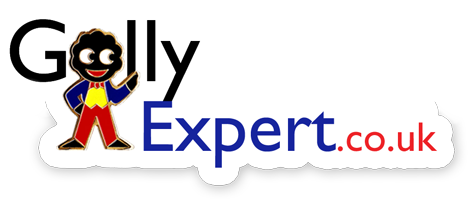 Unenamelled Dingley Standard
6-May-2020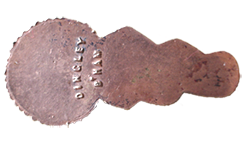 The white waistcoat era which runs from the post WWII period through to the 1970's creates the most opportunities for the keen golly badge collector to build up a diverse collection, given the number of manufacturers involved over many years. Of all the designs produced during this period it is the Standard badge which has the most variations in backstamps - as many manufacturers changed their stamp over the years - and appearance - as new Die's were produced to replace old ones and so the appearance of the 'stamped out' badge changed with each new Die.
One of the most desirable of all the standard badges is the famed 'Dingley Standard'. Produced in Birmingham along with the vast majority of badges at the time, Dingley only ever produced a single design of a golly badge for Robertsons, presumably during a period when other manufacturers were overwhelmed by the demand for such items and today the Dingley Standard remains one of the most dificult to track down. Here we have an example of a Dingley Standard which is only part way complete. The badge has been stamped out and has a backstamp but it remains unenamelled with no pin fixing: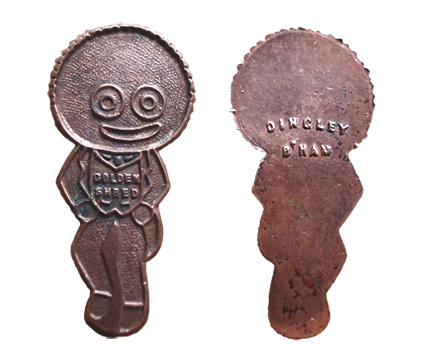 Such unenamelled badges do come onto the market from time to time and are well worth looking out for as they make a great addition to any collection. In terms of value they are considered by colelctors as more novelty items even though they are alot rarer than their fully enamelled counterparts, but as with all collectables they are only worth what someone is willing to pay and this will vary from collector to collector.