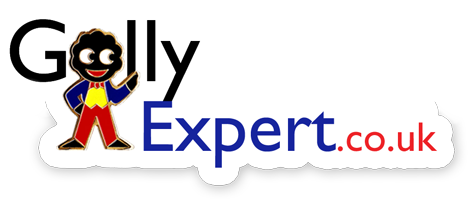 Miller blue jacket variations
6-Apr-2020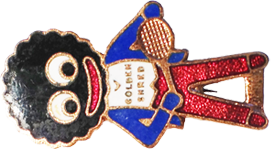 Some of the finest badges ever made were by Mr Harry W Miller of Birmingham. Miller produced the first Golly badge for Robertsons in 1928 - the golfer - and held the monopoly on golly badge manufacturing until after the second world war.
It's well known that miller was a perfectionist, and produced some of the most attractive golly badges ever made. Such was his quality control that his badges were not subject to light and dark blue jacket varieties as found with Gomm, Fattorini and others. So I was intrigued to find a distinct shade difference between these early tennis players recently.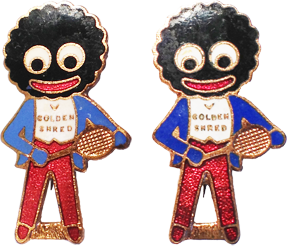 This is the only instance I have ever found of a shade variation on a Miller badge. Until further evidence of other Miller golly badges with shade variations is uncovered I will consider this to be a one off... but an interesting item to have in my collection none the less! The image below shows the backstamps, these are the earliest miller backstamps (as they have the street name on "BRANSTON ST"), and it is interesting to note that the backstamp on the right is in a different position - this indicates a different Die. Was this an early sample with a darker blue jacket??