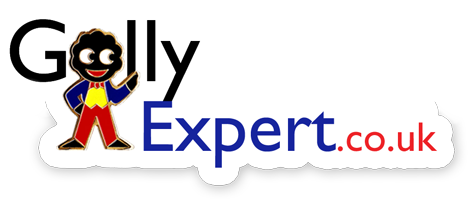 Golly Sanctuary
The GollyExpert receives lots of enquiries from people who collected badges in their childhood and are loathed to simply discard them. With the passage of time they are often scratched or damaged and of little value to colelctors, so we decided to set up the 'Golly Sanctuary' - a retirement home for Robertsons Golly badges!
Anyone who wants to preserve the memory of their collecting days can donate their beloved golly badges to the golly sanctuary and we guarantee that they will remain as a permanent feature of our collection. We accept badges in any condition and no golly badge will be refused entry to the sanctuary.
For details of how to secure your place in the golly sanctuary please contact us.
---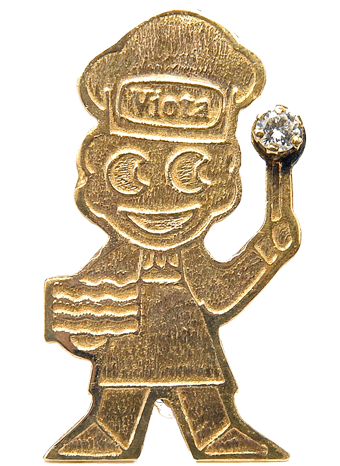 9ct Gold Viota Baker with Diamond C1985