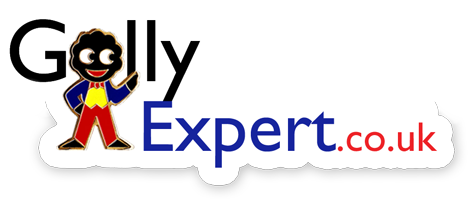 1970 No Name Scout
22-Feb-2020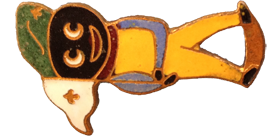 Golly badges produced in the 1970's suffered from a distinct lack of quality control.
Pitting, under-enamelling and poorly finished badges from this era are quite common. REV Gomm even allowed one production run to be produced in a very dark blue, however, this fault has never been found on any Fattorini badges - until now! The picture below shows two 'No Name' Scouts from the 1970's produced from the Fattorini Dies, the difference in jacket colours is evident.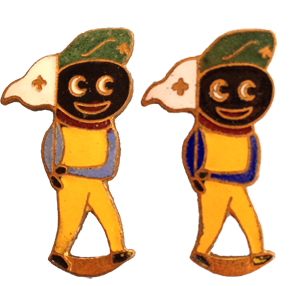 This new jacket colour variation has been reported to the team who compile the official Golly Checklist so we hope it will appear as an official variation in the future.