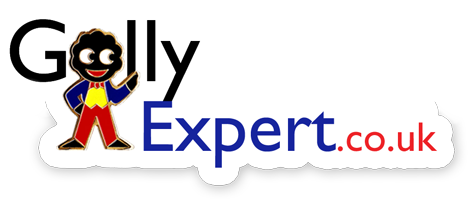 Silver Pendant Variation
16-Dec-2018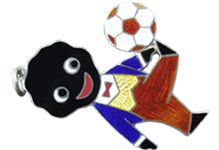 One of my favourite designs are the Sporting Golly pendants in sterling silver commissioned by Robertsons in the early 1980's. The detail of the design clearly show that these were quality items produced by a master craftsman. Unfortunately the pendants were not widely publicised and although several hundred of each design were produced (exact numbers have now apparently been established from the original jeweller) they are very difficult items to find.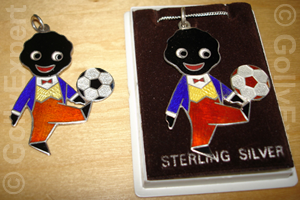 So when I managed to find a red and white footballer in original box I was thrilled. Comparing it to the black and white footballer this item appears identical, however closer inspection of the reverse revealed one major difference. A copyright symbol © stamped onto the bottom of the red and white footballer.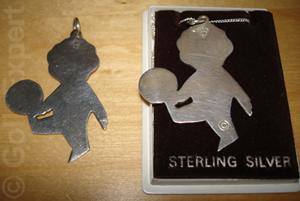 After consulting the worlds leading experts, it has been accepted as a genuine item but they suggest it is most likely a one off item as not other pendant has ever been found with this stamp. Was it a prototype produced for Robertsons initial inspection or simply an error in the production process... we"ll probably never know!