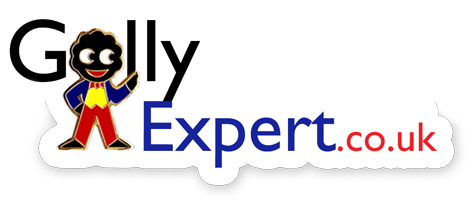 Castle Howard 1977
18-Oct-2015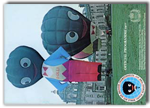 You wouldn't have expected the Robertsons Golly to have much in common with Hot Air Ballooning, but due to the passion that the 'then Chairman of Robetsons - Neil Robertson - had for the sport, Robertsons sponsored the 3rd World Hot Air Balloon Championship in 1977 and brought the event to Castle Howard in York. The official program is shown below: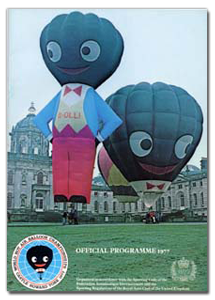 This was the first time it was held outside the USA and a significant range of publicity material were produced for the event including badges, jeans patches, postcards, plates and stickers.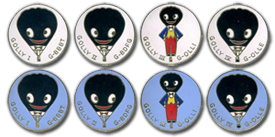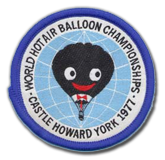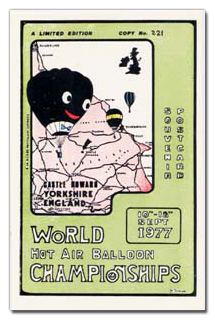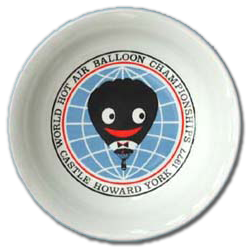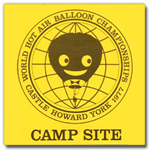 The event was held in September 1977 and saw 51 pilots from 22 nations competing for the title of World Hot Air Balloon Champion. A range of first day covers were also available that were actually flown in the balloons during the race.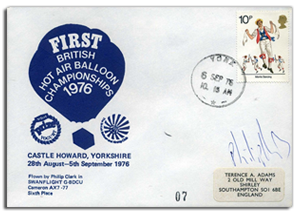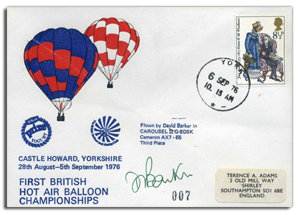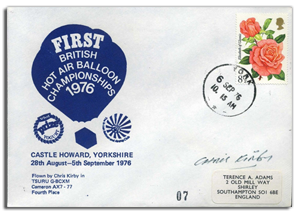 A number of golly balloon badges have been produced over the years and they are all catalogued in the official Golly Checklist by Colin Dodds and Zanny Garbett. First described to me as the Golly Collectors Bible it's a must for all budding collectors. Copies are only available online from www.gollychecklist.co.uk