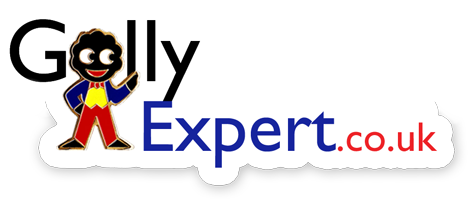 Gallery 9: Complete Box of Pencil Toppers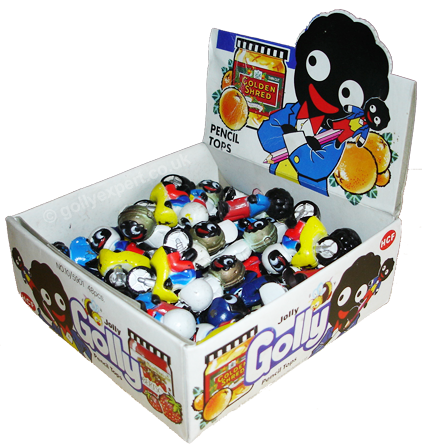 Robertsons commissioned a wide variety of golly related merchandise over the years. Always depicting golly in colourful scenes with a cheerful demeanour, during the 1980's this saw a range of stationery items produced by the manufacturer HCF. The range included pencil sharpeners, notepads, rubbers and pencil toppers amongst other items and were sold direct to the public at newsagents and stationers. Whilst having a clear out of their back room stock over 20 years later, one of the original suppliers found a number of unopened boxes of pencil toppers and offered them for sale.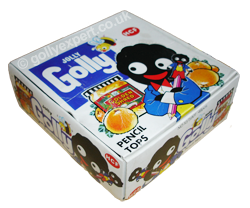 The box contains 48 toppers in 6 different designs made out of a hardened plastic inluding Astronaut, Footballer, Nurse, Cyclist, Policeman and Standard. Interestingly whilst there are 48 items in this box it doesn't contain 8 of each design, which might account for the relative rarity when trying to find these items for your collection.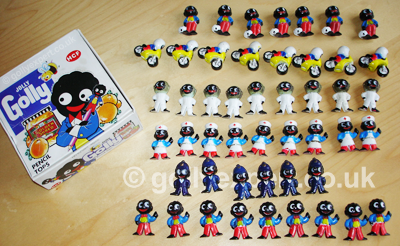 These items are listed in Colin Dodds' comprehensive Golly reference guide as item number N8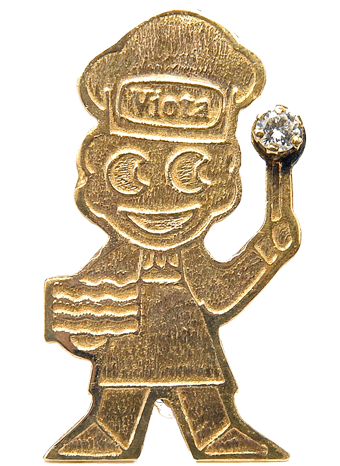 9ct Gold Viota Baker with Diamond C1985