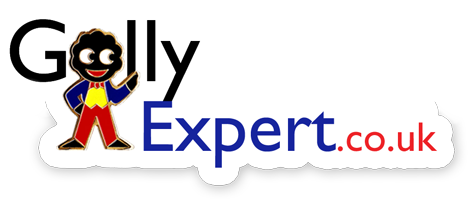 Gallery 8: Golly Coffee Table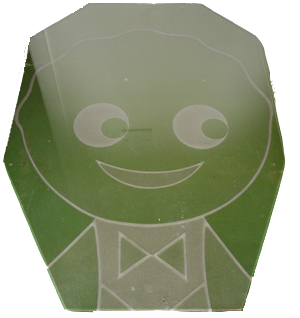 Being the home to the Robertsons golly merchandise department for many years, Manchester is well known for being a hot spot for golly related items but after visiting a long term collector from that area, what we were offered surprised even us! Measuring 60cm long x 45cm wide, this odd looking item was originally described as a coffee table. It is a sheet of smoked glass with the head and shoulders of the golly image etched onto the back of it. Being semi-transparent it is a difficult item to do justice in a photo, but we've reproduced it here sitting on top of a stationery cabinet with a green top: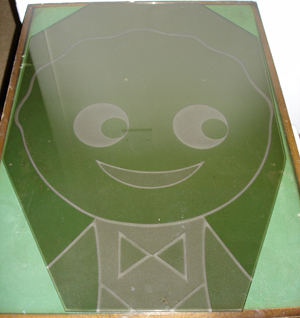 Given its irregular shape and the lack of any fixings or base I suspect it is more likely a special commission for a particular place in the HQ of a prominent Robertsons Manager. However, Robertsons were known to test many ideas before proceeding to production so given that no other such item has ever come to light it could also be a trial piece which was not proceeded with. If anyone has any further ideas or indeed has another one of these please let us know... we'd love to hear from you!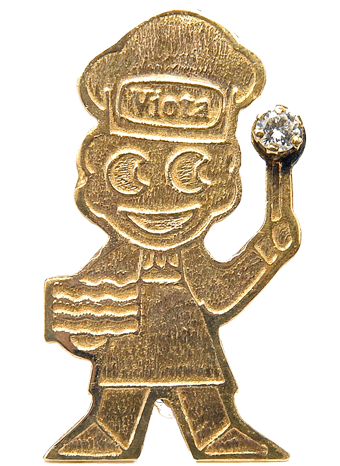 9ct Gold Viota Baker with Diamond C1985