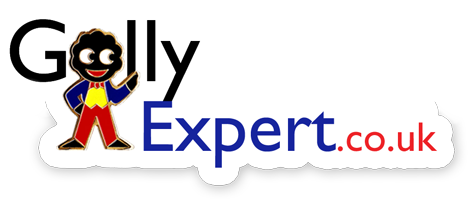 Gallery 7: Mr Men & Disney Jar Lids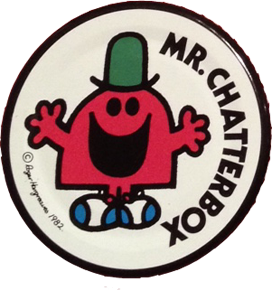 The collecting of Robertsons jar lids is another area of interest that has a vast scope, given the range of preserves on offer over the years. There are many different designs as the jar lid was often used as a marketing tool. The keen collector will soon build a representative sample and no collection is complete without the Disney or Mr Men designs.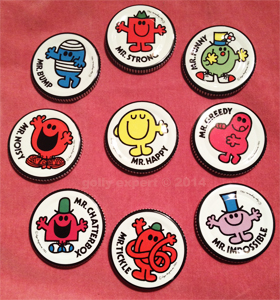 Although these items do not contain the golly image on them, they were officially sanctioned by Robertsons and produced in the early 1980's at the Metalbox Co factory in Poole, Dorset. These lids were intended to be made into badges, or used as the pieces to a Mr Men snakes and ladders game, with a large poster available as the board. Four of the Disney lids were part of the publicity for 'The Fox and the Hounds' disney animation released on 10th July 1981.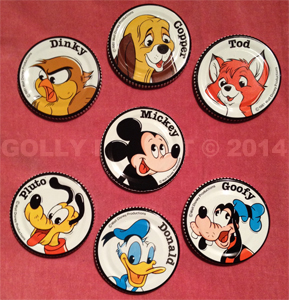 Although most jar lids will show signs of wear and traces of jam, I was lucky enough to find someone connected to the factory from that time who had taken a selection of the jar lids home for his daughter. As such they have never been in use and are in perfect condition, a find like this is rare and individual examples don't often turn up on the collectors market due to the lack of golly related image on them. Their bright colours ensure they display well mounted on a frame or in a shallow drawer.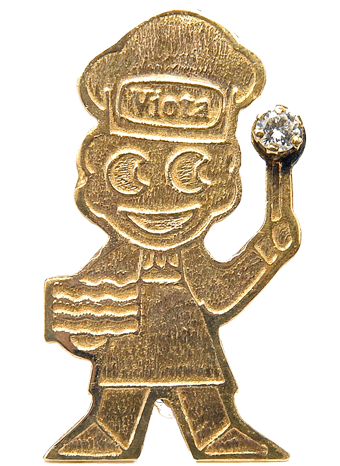 9ct Gold Viota Baker with Diamond C1985