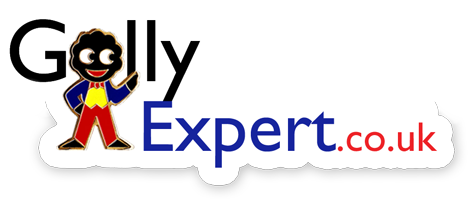 Gallery 6: Original Toby Jug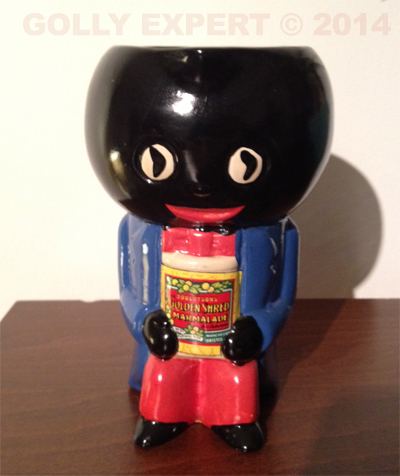 This is one of the more unusual items we have bought. A Toby Jug in the form of a Robertsons Golly! It's a delightful item, but not one you see very often. Made by Dodo Designs of Tonbridge Wells under license from Robertsons there really is nothing else like it. For the duration of golly's existence there was a huge range of related ephermera produced, which makes collecting golly items such a wonderful hobby as you can branch off into many different areas.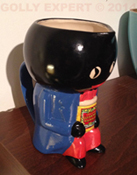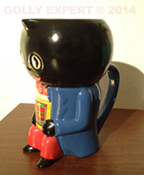 This item makes an attractive item in a display cabinet or on a sideboard. I was fortunate to obtain this one in mint condition, but you often find they have been chipped or scuffed during the passage of time. As with all collectables they will always command a premium if they are in mint condition. A version of this item exists with no makers name on the bottom, but they usually have the stamp of Dodo Desings. At first I thought this had a plain bottom(!) but if you look carfully you can see that it is just very faint...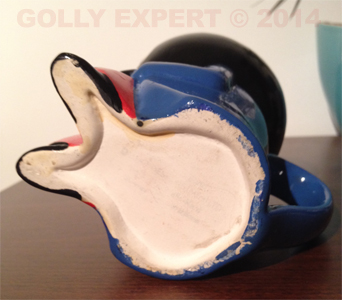 Although we specialise in buying Robertsons Golly Badges here at the gollyexpert.co.uk, we are happy to purchase any golly related items - the only condition is that they are genuine Robertsons items (we don't like to encourage the counterfeit market). If you are unsure whether your golly umbrella or teapot (or anything else for that matter) is genuine then get in touch and we will provide you with free impartial advice and an estimate of how much we will offer to buy it for.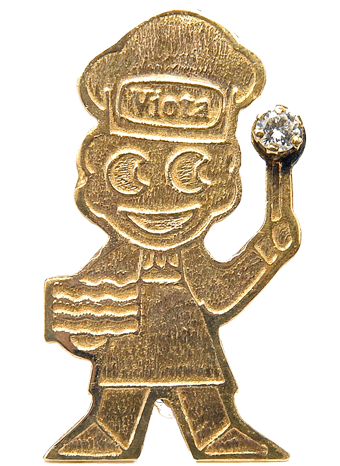 9ct Gold Viota Baker with Diamond C1985