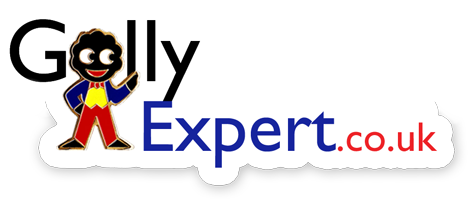 Gallery 5: Early Robertsons Jam Jars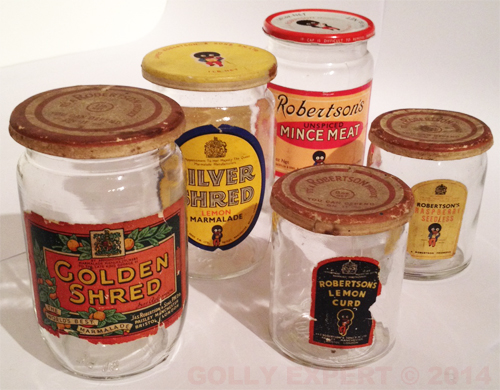 With the vast amount of golly related merchandise available its easy to forget why the Robertsons Golly was in existence... to sell jam! Of course no one did that better than Robertsons:
In 1951 they were selling over 100 million 1lb jars annually
By the early 1960's they were importing one third of Spain's entire orange crop, using nearly 1,000 tons of sugar a week and spending over £1 million annually on glass jars and bottles
and by the mid 1960's they were the world's largest producer of preserves in the world!
Therefore, no collection is complete without a selection of old fashioned jam jars. These make a fascinating study in themselves and look great when displayed alongside other colourful golly items.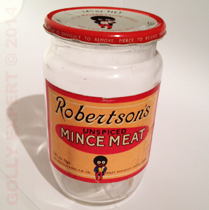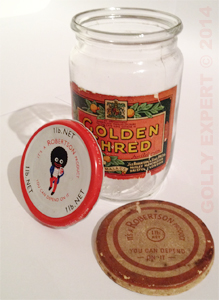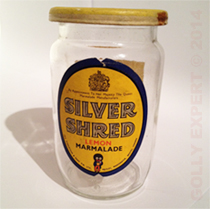 The majority of old jars ended up getting broken, recycled or simply discarded but they still turn up from time to time and we are happy to buy them for our collection. Originally they would have had a cardboard lid covering a metal lid (as shown above) with a golly token between the two. In 1960 you had to save up 10 different tokens before you could send off for a golly badge - no wander they sold so much jam!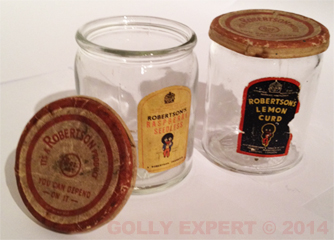 Robertsons produced a wide range of marmalades and preserves and the jars come in different shapes and sizes. In addition to the old favourites of Golden Shred, SIlver Shred and Mincemeat, in 1960 the range included Apple Jelly, Apricot, Blackcurrant, Bramble Seedless (aka Golliberry), Damson, Greengage, Pineapple, Plum, Raspberry, Redcurrant, Strawberry and Lemon Curd.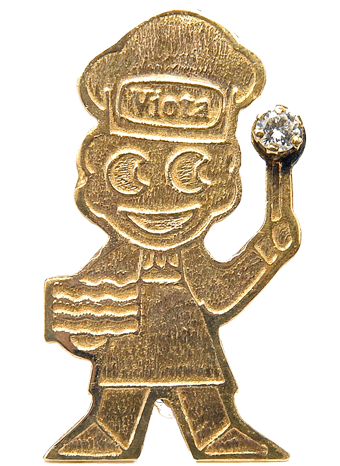 9ct Gold Viota Baker with Diamond C1985