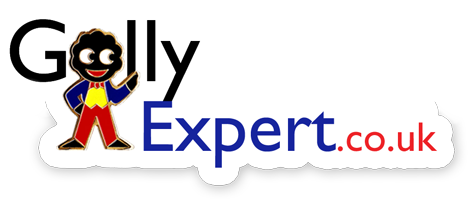 Gallery 3: Original Golly Pendant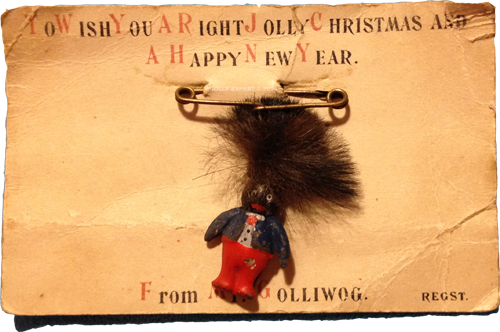 The first enamelled golly badges - made by H.W.Miller of Birmingham - appeared in 1928, however, preceding this was a primitive hollow design stamped out of tin and hand painted in red white and blue. This can be found with either a leather hat or a mop of long hair glued on and was produced as either a pendant or a badge - as this one shows.
The origins of these crude designs are unknown, and whilst they are difficult to find in any condition, an untouched original in good condition takes alot of looking for and make a great addition to a collection of Robertsons golly badges.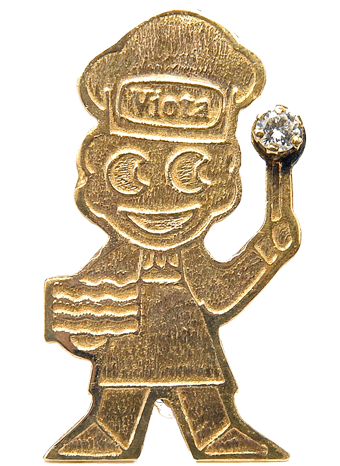 9ct Gold Viota Baker with Diamond C1985