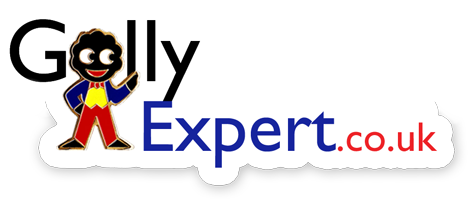 Gallery 2: 1980's Silver Pendant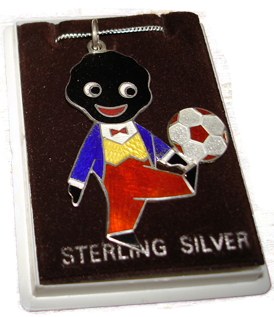 In the early 1980's, Robertsons introduced a range of silver enamel pendants showing golly indulging in a range of sporting pursuits including Golfer, Skater, Standard two versions of the tennis player and Footballer. The football design was produced in three different coloured footballs: Blue/White, Black/White & Red/White. They were originally issued in a small plastic case with a clear cover and white base, the pendants themselves were issued on a brown velour display with STERLING SILVER written on the bottom.
In my opinion, these are some of the most attractive golly items ever produced. The detail in these pendants is exquisite and harks back to the early prewar years when H.W.Miller produced golly badges for Robertsons with a keen eye on quality. I purchased this particular item for my own private collection and it sits in pride of place amongst other pendants and badges. I am a big fan of the silver pendant designs and if you have one to sell I'd love to hear from you.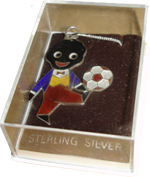 The above image shows the pendant in original presentation box mounted on a brown velour base with the words "STERLING SILVER" imprinted on it, these items often got seperated from their original box which reduces their attractiveness and ultimately their price, but complete items do still turn up on the collectors market.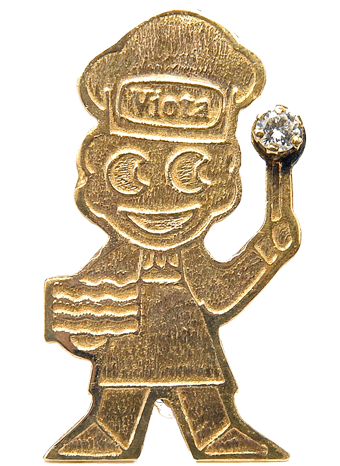 9ct Gold Viota Baker with Diamond C1985