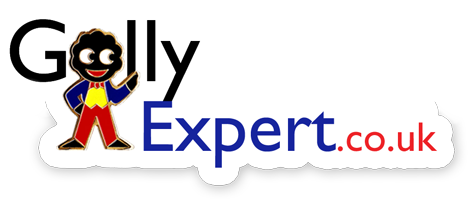 Gallery 1: Collection of white waistcoat Bagpipers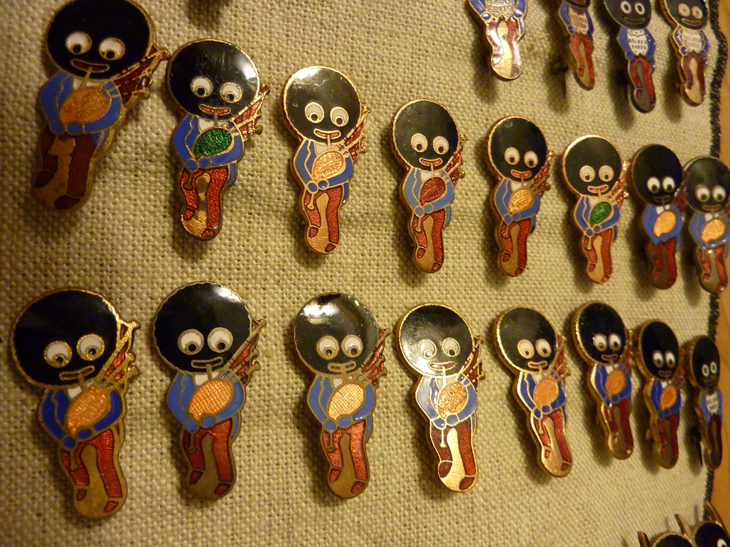 The white waistcoat era - from 1945 - 1970 - was when the Robertsons golly was at the height of his popularity. For 25 years Robertsons were sending out thousands of badges per week and by 1970 they had issued well over of 10 million! Such was the popularity of the golly badge that many manufacturers were involved in their production, and Robertsons were placing orders in batches of 10,000 badges at a time.
This means that most white waistcoat badges are still very common but it also makes this era the most complex one to catalogue. Much effort has been put into researching this area over the years, and although the Standard golly badge has the most variations by far, the Bagpiper is tied for second along with the Footballer and Cricketer. This collection of Bagpipers was purchased from a well known collector who has decided to sell up recently and wanted a good home for his beloved badges.
As usual, when we purchase a collection, the first thing we do is analyse each one to see if we have it in our collection and we were pleasantly surprised to find that a number of these badges were ones we didn't already have.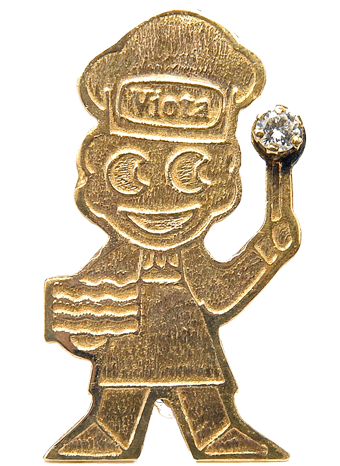 9ct Gold Viota Baker with Diamond C1985