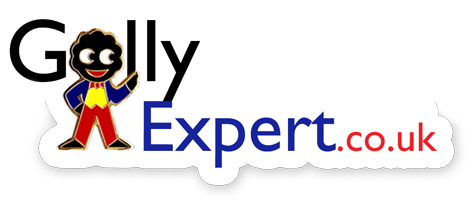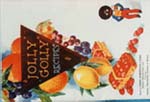 Producing recipe books and leaflets was one of the more subtle ways for Robertsons to promote their products.

This practice was well established during the the early golly years of the pre-WWII era, with many different leaflets available from your local grocer:

Many attractive designs were available covering all different flavours of jam with the mincemeat range being a particular area of focus.

The leaflets were often given away at grocers and retail outlets while the more substantial books were available for a small charge direct from Robertsons.
One of my personal favourites is this advert for ginger marmalade from the Jolly Golly recipe booklet (checklist item number F52). Rumour has it that this flavour was the inspiration behind the production of the most scarce badge ever produced for Robertsons - the famous "Ginger Dragon". Produced in extremely small numbers probably just before Robertson's legendary decision to chose the Golly as their official mascot. Anyone for a Ginger sponge pudding?