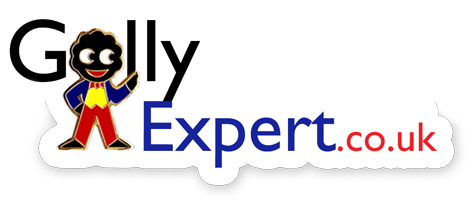 Gallery 12: Miller's wonderful collection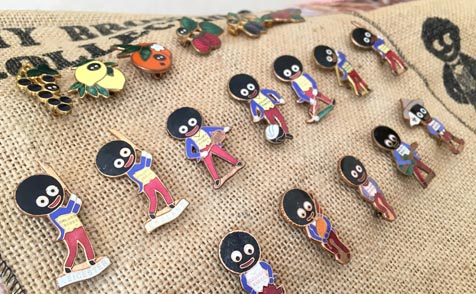 We were thrilled to hear from Claire recently - who had a colelction of 18 older badges in wonderful condition. Her family owned a grocers shop in South Wales almost 100 years ago and keenly collected the badges on issue from Robertsons. They had clearly looked after them as they were in wonderful condition and we were able to offer her a great price.
Most of the badges were made by H.W. Miller of Birmingham - probably the most talented badge manufacturer around during that period. If you have any similar Robertson's Golly badges to sell we would love to hear from you. Contact us for further details...
9ct Gold Viota Baker with Diamond C1985